14,700
Square Feet
15
Days
12
Crew Members
Torch applied System
Roof Type
Torch applied System
Roof Type
Challenge:
This roof was 27 stories high, with very limited access on the ground. The current roof system needed to be replaced and all the existing drains were leaking. It also needed to be completed on a very tight schedule. The building was occupied and disruption to the tenants had to be minimized.
Solution:
We notified the City of Chicago that we needed to close Cornell Avenue for a minimum of 5 days with limited access. We rented an extremely large crane to reach the roof. We also installed scaffolding on the sidewalk to accommodate pedestrians. We had 12 men on the project in order to speed up completion and limit any disruption to the tenants. We completed the project in 10 days with the street being blocked for a total of only 3 days.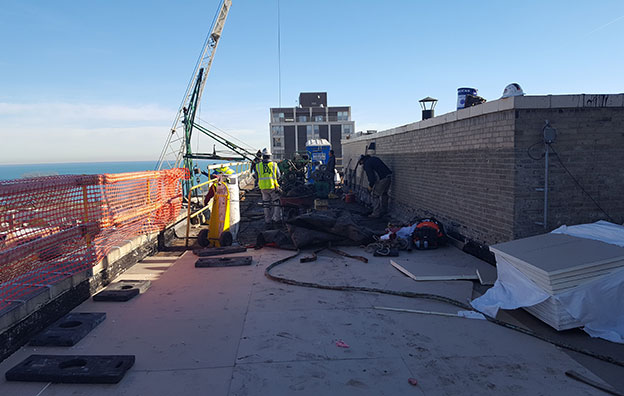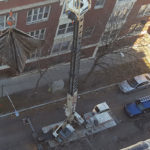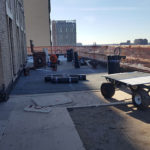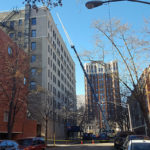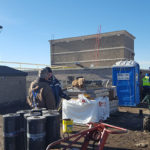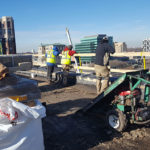 "The quality of DCG's workmanship is obvious in the finished product, and we've had no problems whatsoever since the roof was installed. The building remained occupied during the course of the project and we had zero complaints."
Other Projects: